Certification:RoHS

Whether the smart:NO

Place of Origin:Guangdong, China

Brand Name:Beelee

Model Number:BL-CGHG-10X50

Max. Current:3AC

Max. Voltage:12k

Pull-In Range:90AT to 150AT

Switching Current:3 Amp

Breakdown Voltage:8000-10000VDC

Max.Switching Current:7000-9000DC

Max.Carry Current:5.7 Amp

Max.Intial Contact Resistance:0.5 Ohm - max

Storage Temperature:-100 to +200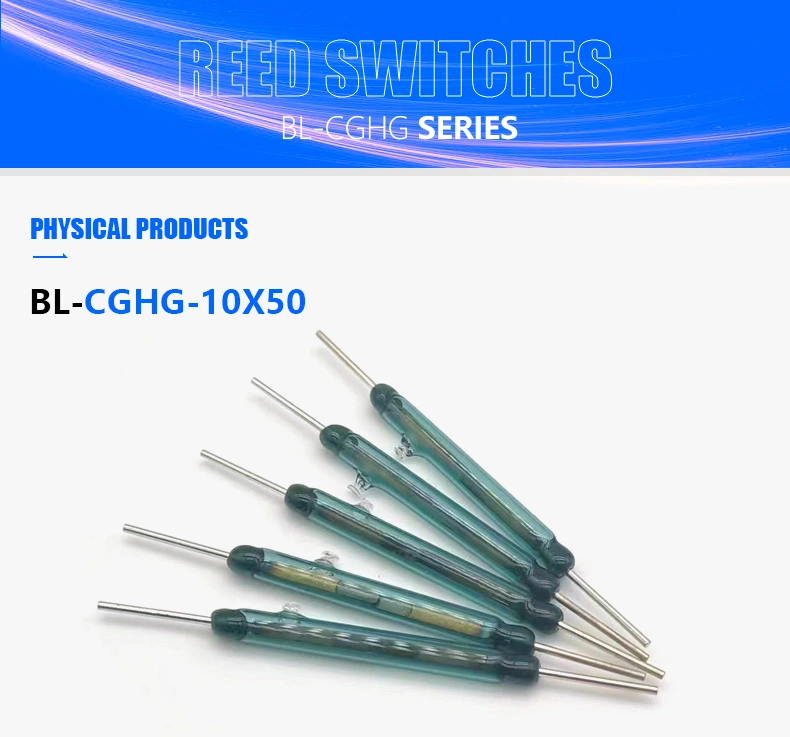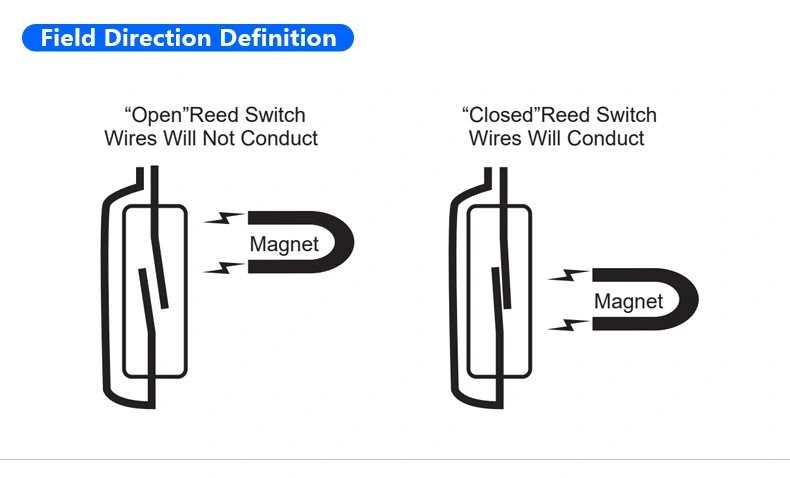 01.High Voltage reed switch hermetically sealed in gas fulled envelope.Single-pole, double-throw (SPST-NO) type, normally open and normally closed contact.
02.The switch may be actuated by an electromagnet, a permanent magnet or a combination of both.The device is intended for use in sensors, relays, pulse counters or similar devices.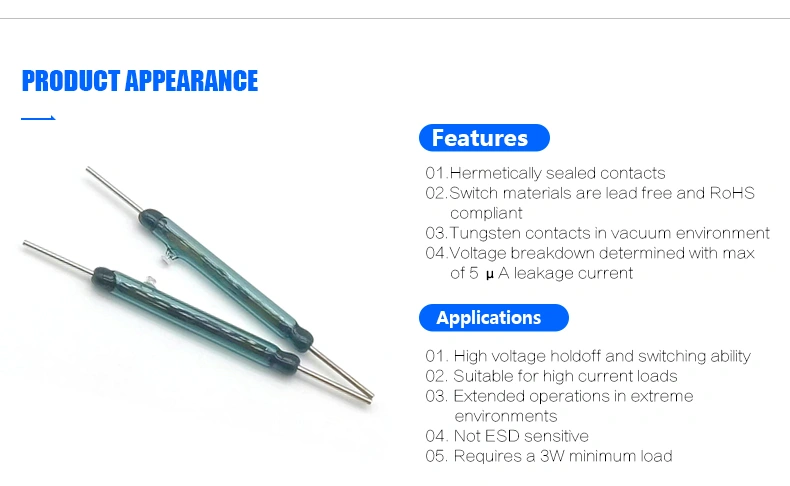 Pull-In Range

AT

90-120

100-150

Breakdown Voltage

DC

8,000

10,000

Switching Voltage

DC

7,000

9,000

Switching Current

Amp - max

3

Carry Current

Amp - max

5.7

Intial Contact Resistance

Ohm - max

0.5

Insulation Resistance (min)

Ohm - max

1E11

Contact Capacitance (max)

pF - typical

0.8

Operating Temperature

℃

-60 to +125

Storage Temperature

℃

-100 to +200

Magnetic Specifications

Pull - In Range

Ampere Turns

90 to 150

Test Coil

NARM RS-421-A

Coil III

Physical/Operational Specifications

Capsule Volume

CC - nominal

1.22

Contact Material




Tungsten Bar and Plate

Operate Time

mSeconds - maximum

5.8

Release Time

mSeconds - maximum

0.8